Why Mexico is a Dream for Weddings?
2018, 11, 24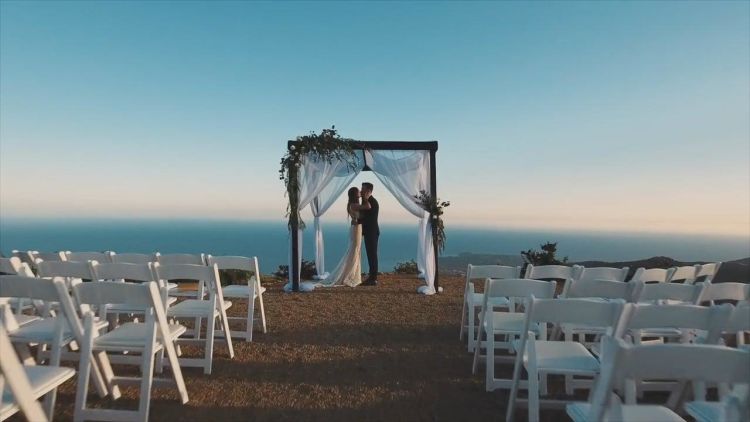 One of the most important things in our lives is the day when we say "I do" to our soul mate. Starting a new life with your love should have a specific location. The wedding destination and ceremony should be romantic and a moment of long lasting memory.
Mexico is a large and beautiful country with plenty of scenic locations to fill the label of a Dream Wedding. Let's take a look...
1. Culture
Whether you're a couple that's interested in history, the arts or ancient architecture, Mexico has plenty of opportunities for you and your wedding guests to explore. Besides all the natural wonders of Mexico, over 2,000 year-old monuments and temples could be a perfect theme for your wedding and an interesting background for the ceremony.
For a relaxed, Old Spanish setting you should definitely consider a picturesque town like San Miguel Allende, a World Heritage Site. Or venture into the majestic mountains outside Mexico City to another World Hetiage Site, Tepoztlán.
Be sure to do your research so that you can pick the area that best meets your interests. Your wedding planner will be of great assistance.
2. Custom Picked Locations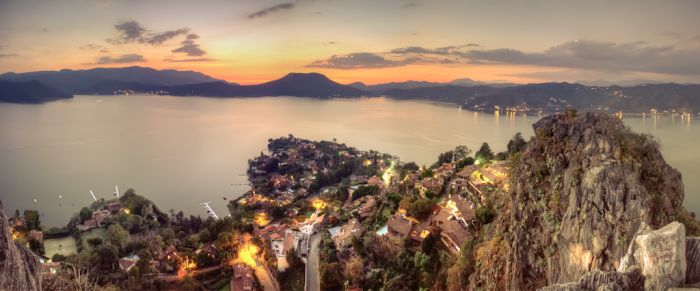 Mexico has a destination for every personality and taste. Extreme sport enthusiasts can visit Valle de Bravo, naturalists can stroll through the monarch butterfly biosphere reserve in the State of Mexico, tequila aficionados can see where it all began in Tequila, ecotourists can trek in Huasca de Ocampo, historians can travel back in time in Taxco, beach lovers can soak in the rays on the Riviera Maya, spa trippers can get the real experience in Tolantongo, and city dwellers can be entertained round the clock in the unforgettable, diverse metropolis of Mexico City.
Imagine the amazingly personal photo opportunities that Mexico will provide to wow you every time you open your wedding album. If you have ever seen Instagram wedding photos, you know what we mean!
3. Trusted Resorts
For those who prefer to follow the more coventional path, Mexico continues to be a popular choice for destination weddings and honeymoons because there are so many well-established resources and attractions. The resorts make it their top priority to provide excellent service for hotel guests and wedding parties; a level of service that most countries can only wish for. And with so much competition in the area, these hotels and resorts are becoming more and more luxurious and exotic.
Once you have an idea of where in Mexico you'd be interested in tying the knot, look for a local wedding planner. They're likely to have excellent knowledge and connections with the best hotels and resorts to get you the best value for your wedding event.
4. Requirements and Budget
Wedding planning in general can be stressful, but planning a destination wedding adds a few extra tasks to your to-do list. As long as you complete all of the requirements, obtaining a legal marriage license that is recognized by your home is pretty simple. Most wedding planners and hotel concierges can help facilitate the entire process.
Mexico is a great destination because it offers a real alternative to a local weekend wedding. For the same amount of money that you spend on a wedding at home you may be able to spend an entire week at a Mexican resort. Mexico also allows friends and family to have a fun getaway around the joyous occasion or an immediate honeymoon for the newlyweds. Your wedding will be at the centrepiece of a memorable trip for all your wedding party.
Mexico represents one of the cheapest locations for a wedding, but with a high-quality standard. Enjoy your event without inviting all the unnecessary people and expense of co–workers, distant cousins, etc. There is always an option to make a dinner in your hometown to celebrate with those people who couldn't share your happy moments in Mexico (not all workers can take vacation at the same time). So, instead of paying thousands of dollars for your closest strangers, make intimate moments with your family and very close friends.
Now all you need to do is choose where in Mexico to plan your wedding and which fun activities to do before and after your big day!