COVID-19 MEXICO TRAVEL FACTS MARCH,2021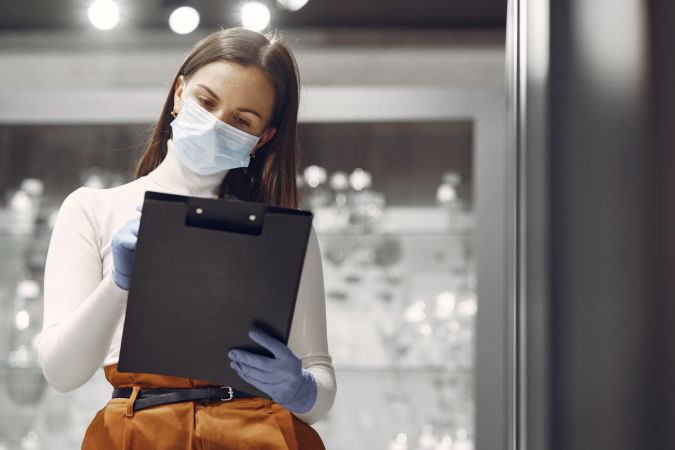 I know that for some people, specially those who don't travel frequently it can be scary to take a plane and go to another country so I decided to write these lines and explain from my professional point of view how things are in reality here in Mexico and what is being done by the government and by planners like us to help you have a safe and fun stay in Mexico.
FACT No. 1
Nobody knows exactly how things will be regarding Covid-19 close to the time of Mike and Norma's wedding, but something that is certain is vaccination in the most touristic areas of Mexico is moving along pretty fast. As an example I live in Ixtapan de la Sal a town located 1.5 hours from Mexico City and all the first responders and people over 60 years old have already been vaccinated.
FACT No. 2
There are areas in the country where vaccination is a little behind, but in the Mexico City area (including Morelos where the wedding is taking place) vaccination is getting done, so by the time of the wedding we are confident that vaccination in the area will be taken care of or at least it will be very advanced. However, the hacienda has very strict procedures that all their employees must follow before starting to work in the morning and during the day.
FACT No. 3
· There are no states designated "red" under the federal stoplight system between March 15 and March 28. We will keep updating you about the situation in the area.
FACT No. 4
A negative COVID-19 test is not required to enter Mexico, however getting back to the US ALL PASSANGERS regardless of vaccination status will require to present a negative COVID-19 test taken within 3 calendar days prior to flight departure or documentation of recovery from the virus within the last 90 days. This requirement don`t apply for children under 2 years of age.
For your convenience as Norma & Mike Wedding Planners we are organizing Covid-19 testing at the Hacienda. We will be keeping you updated about cost and other important info through the event Facebook page.
FACT No. 5
Once you get to Mexico if you choose to hire our transportation services to the hacienda, for your confort and safety we follow all the considerations and guidelines from CDC (Center for Disease Control and Prevention) like:
- The driver and the van users will be properly wearing mask the whole time during the trip.
- The driver will check temperature before you get in the unit.
- The transportation unit will be sanitized before you access it.
- All units have AC
- The units will be filled up to 2/3 their full capacity.
FACT No. 6
Hacienda Vista Hermosa and its employee follow all the COVID-19 Safety Protocols throughout the location. For more information about their enhanced cleaning and safety standards please Click Here.
FACT No. 7
Hacienda Vista Hermosa is a 25 acres property with lots of exterior amenities, gardens and very cleaned/sanitized rooms, so if you follow all the airport, airline, transportation and hacienda safety protocols the risk of getting infected is very low. But if for some reason you are infected during your stay we will help you and guide you on the proper procedures to follow.
FACT No. 8
As now, a government rule is that all the hotels can only take reservations for the 50% of their full capacity, so IT IS VERY IMPORTANT that you get in contact with the hotel to make your room reservation as soon as possible.
Please send your reservation request to reservashvh@haciendavistahermosa.com.mx attention Ariadna Segura and a copy to sales@champagne-events.com.mx we will get in contact with them, to make sure the got it. Don`t forget to add your entering and exit date, the kind of room you will want and the number of people in the room.
In order to plan better your stay and transportation is important for you to get in touch with Vista Hermosa as soon as possible to reserve your room and with us, so we can organize your transportation to the Hacienda.
Thank you,
Mariluz Register
Destination Wedding Planner
Champagne Events Mexico